ABOUT US
ROSS provides specialist engineering, construction & polymer services .  Established over two decades ago, ROSS is now synonymous with the most superior standards of service, flexibility and above all quality.  Our people are the best in the business with a track record of providing cost effective solutions, facilitating clients from project conception to completion.  Our clients satisfaction comes from the way our company approaches the management and delivery of our services, consistently striving to add value.  Whatever the customer requires, ROSS has the experienced team and skill set to deliver.
Fergus Naughton
CEO ROSS ENGINEERING
Fergus background is in industrial engineering specialising in steel fabrication, erection, specialty welding and surface preparation technologies.
Fergus has over 25 years' experience in the high technical industry in which he has successfully operated and run his own business for many years before becoming the principle of ROSS in 2016. He is a highly experienced manager who has held many senior positions in his career. These include project management, client site management as well as strategic team lead roles. He has managed and executed numerous complex projects from start-up right through to sustaining contracts along with recurring facility maintenance projects.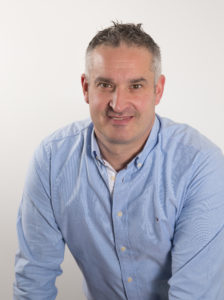 Martin Turley
MD ROSS CONSTRUCTION
Martin is a driven construction manager with over 25 years' experience running a successful building company both in Ireland and the UK before joining ROSS in 2019.
Martin has a proven track record of successfully managing multi million-euro project from conception to fruition for local authorities, government and in the private sector. He has a natural ability to build partnerships, work collaboratively with the design and engineering team to ensure timely and budget friendly completion of our client's projects. He adopts a successful construction plan development and operations management ethos and ensure the highest level of quality, ongoing production and safety compliance on all our projects.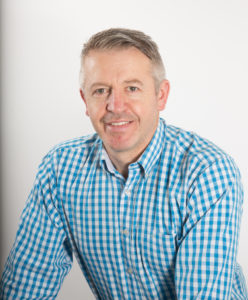 Michael Hopkins Jnr
MD ROSS POLYMER SERVICES
Michael is a Dr. of Polymer engineering and has vast experience working in the polymer sector through the national polymer processing research centre, Applied Polymer Technologies (APT) before joining ROSS in January 2020.
Michael has managed hundreds of small, medium and long-term specialty projects for clients which resulted in various licencing and technology transfer opportunities with well-established polymer processing companies within the sector. Throughout his career he has spearhead the development of various innovative injection moulding processes, which include in mould technology for machine learning, real time viscosity analysis of the moulded material, and novel tool designs foe medical device component manufacture, which in turn, will help ROSS provide cutting edge solutions for the medical device sector among others in Ireland.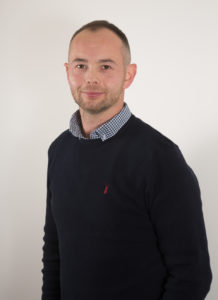 Michael Kearney
Ross Founding member
Michael has a background in industrial engineering after a very successful 20-year career in Semperit, he founded ROSS in 1996.
Michael adapted and applied his vast engineering experience to the specialist technological sectors in which we work in today and has built up a strong and long-standing relationship with a network of global client who are leaders of excellence with these sectors.